­­­­
The New iPad Air 2 just was previewed at Apple's Podcast yesterday. It's better than the Apple iPad Air in terms of being thinner at 6.1mm and lighter at 437grams. The mute switch is being removed that may be a little hard to stomach for the original iPhone and iPad users as it is a convenience to have the luxury of silencing the set with just a click.
Newly installed iSight camera boosts a 8 mega pixel shooter a additional 3 mega pixel improvement from the previous iPad Air one  along with a burst mode for taking many photos when holding the button for a few seconds. Further more, the rear camera also includes time-lapse, slow-motion featured with a 1080 pixel of video recording. The improvement leads to a better Facetime experience and great for photo/video taking during family outings
Apple also claims that its new Wifi chip boosts 2.8 times faster than its predecessor. Apple Pay is also introduced. The Battery life still stays at 10 hours which is great considering the set is 18% thinner and  about 10% lighter.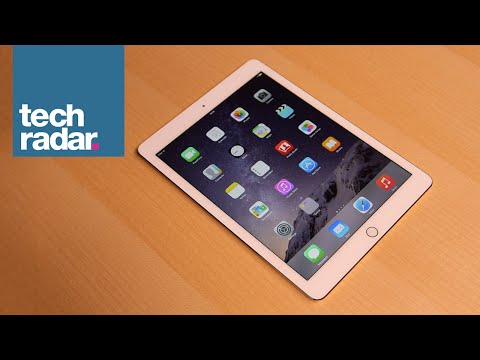 But being thinner and lighter may result in needing of extra protection especially the thinner aluminum. If for a user who is less rugged may be great to use get a transparent clear back cover with optional smart cover. Or the more careless users who are prone to bumping, scratching or dropping the tablet may want to get a defender type military type case like Griffin defender or Otterbox case.
Other accessories that complements the iPad Air 2 will be a audio dock by isight, Bose and Beats that allows users who purchase iTunes movies or music to enjoy the higher quality audio especially when having a house gathering or party.
What other articles relating to the iPad Air 2
Best screen protectors for the iPad Air 2
Best iPad Air 2 case cover review
Best Accessories for the iPad Air 2
Best Audio docks for the iPad Air 2